Top 5 tips for choosing your new domain name
Make it easy to type and spell
Keep it short and sweet
Choose relevant keywords
Target your local area
Be decisive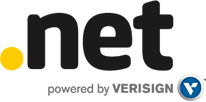 Businesses looking to get started with their web development journey often ask me, "How do I choose a good domain name?" Below is a simple list that highlights some key elements to choosing the right domain name for optimal results for your business or idea. So let's get started with  the Top 5 tips for choosing your new domain name!
Make it easy to type and spell
A domain name that's easy to type crucial to being successful online. Slang and uncommon spellings can lead customers to not finding your business or project. 
Keep it short
Short and simple is the easiest way to keep your business brand front and center. The more complicated the less likely clients and customers are to remember or find you.
Use relevant keywords
Start by using keywords that describe what your business services, what your business is, and regions it operates in. Use the keywords that people enter when searching for your products or services.
For Example, if you operate an automotive repair business , try autorepair.com or quickcarrepair.com
PRO TIP: Try using Googles AdWords tools to see what searches well for your industry and capture the noncompetitive keywords.
Target your area
Choose your Domain Name Target Area. Once you have that narrowed down that will make the rest easy.
If your business is local, consider including your city or state in your domain name to make it simple for local and regional customers to find and remember.
Example: Toledocarrepair.com or carrepairtoledo.com.
Be decisive
Domains can be bought and sold with ease. If you have a good idea, reserve your right to use it by registering it as soon as possible before someone else does! Use these Top 5 tips for choosing your new domain name with Hostlantern and choose yours right now by clicking HERE.