There area three ways to access webmail & your Cpanel when hosting with us and we're going to show you how!
Method 1: Our Client Portal

step 1
Go to https://hostlantern.com/clients
click login and enter login credentials


NOTE: these should have been sent to you via email during account creation, check your spam folder if you cannot find it. Otherwise call us and we can reset it!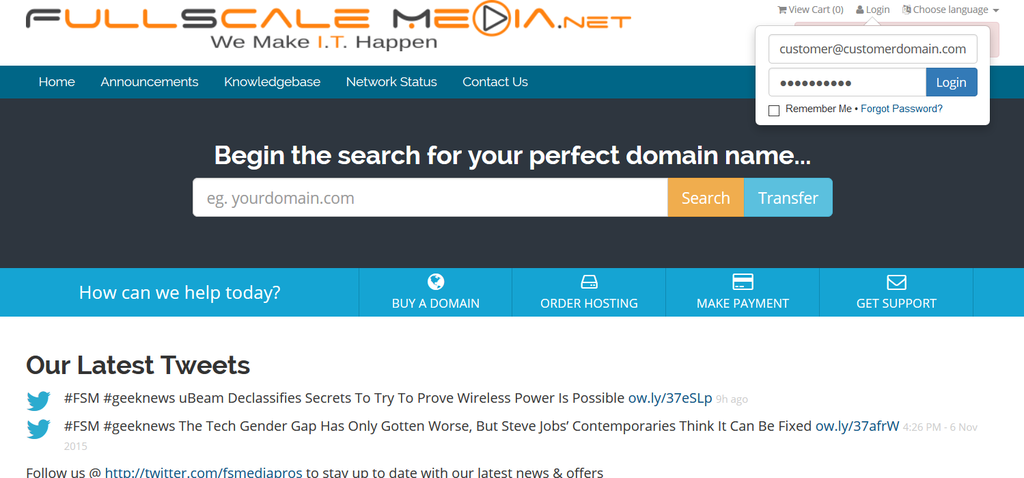 Step 2

Select "Services > My services" from the navigation panel
then choose your hosting account

OR
From your dashboard your products/services should be listed just simply click on that.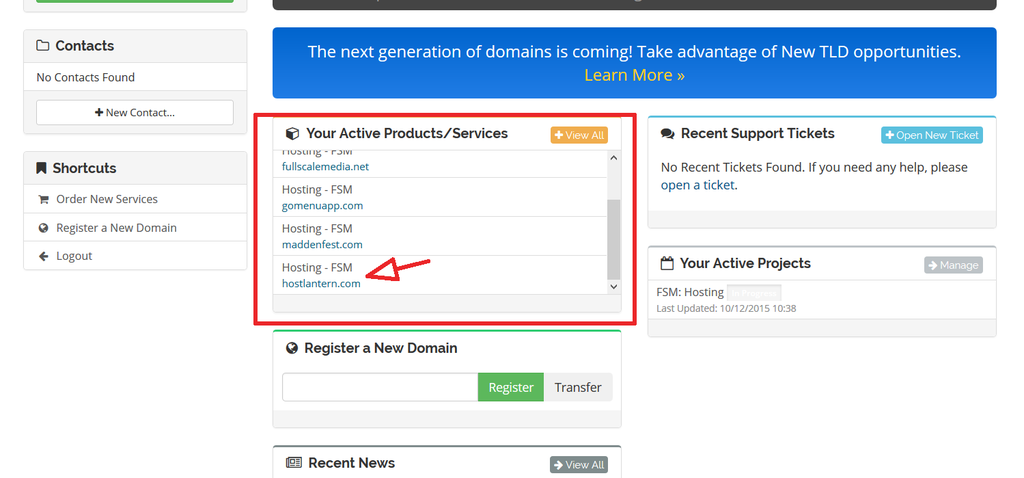 step 3
Use quick links to access webmail, make changes to email accounts or domains, or access the full cpanel for more indepth usage!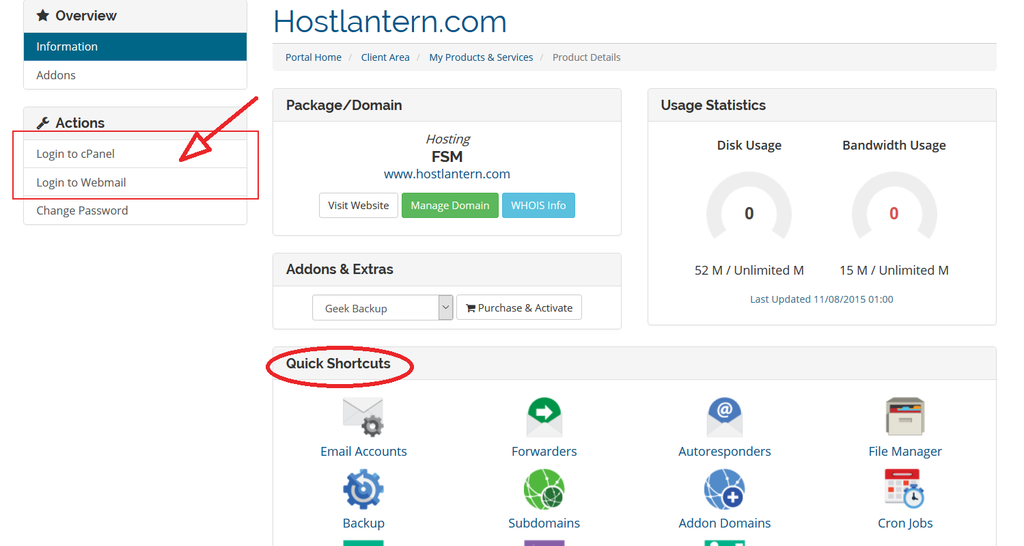 Method 2: your website itself!

in your browser bar type;
yourwebsite.com/webmail
yourwebsite.com/cpanel
You will then be redirected to the server where your account resides for login!
Enter login credentials for your email account or your hosting account for access!.
NOTE: these are different than your client portal credentials and we reccommend they should be for security reasons!


Method 3 : For port blocking networks

There is an alternate method for networks that block our ports and redirections.
cpanel.yourwebsite.com
webmail.yourwebsite.com
NOTE: Since we force Secure connections you may get a certificate warning, unless you have a private SSL certificate for your domain, This is Perfectly FINE. Under details it should say it comes from Hostlantern.com which wouldn't match yourwebsite.com is why you will see that.  Since you know its from us you can rest assured its safe.